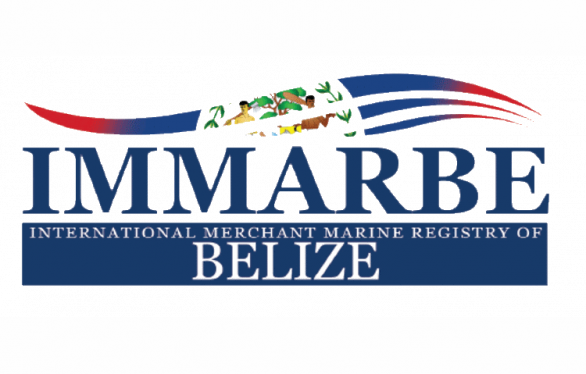 The International Merchant Marine Registry of Belize (IMMARBE), with the purpose to inform owners/operators of the military situation in Libya as per the Circular Letter No. 4641, recommends ship operators to warn their ships' crews of the volatility of the situation in Libya, check with local agents and/or port authorities as to the port's status and carry out an assessment of the risks involved prior to entering or transiting Libyan waters and instruct their ships to continue to exercise caution when entering its ports and waters. IMMARBE strongly advises its vessels to keep a safe, clear distance and stay as far as practicable from the Libyan EEZ if there is no intention to call at Libyan Ports so as to avoid any similar situations as mentioned in the article.
IMMARBE's recommendations for ships in transit, i.e., ships that are not bound for Libyan ports, to consider routes north of 34-00N to avoid any potential misidentification. For its ships calling at Libyan ports, or are otherwise required to operate closer to the Libyan coast, IMMARBE recommends the following:
Adhere to the international laws of trading (UNCLOS) and follow the official sea navigation routes to any of the working Libyan ports. Proceed with caution and liaise with the nearest coastal station to receive a safe track line, particularly when approaching the Eastern parts of Libya.
Declare the intended voyage and type of cargo to be discharged/loaded to the local agent well in advance of arrival at any Libyan port to allow the agent sufficient time to notify the appropriate authorities.
Stay in close contact with local port authorities, ship's agent, or Guard's local correspondent to obtain the most up-to-date and reliable information available at any given time.
To heightened security level for the Belize Flag ships trading to Libya, meaning that ships must implement additional protective measures in accordance with the Ship Security Plan (SSP) equivalent to security level 2 while in port in Libya, and maintain contact with IMMARBE administration.
And to log all security actions in the ship's security records in ensuring appropriate protective measures are incorporated into ship security plans.
For tankers trading to this region, IMMARBE recommends the following:
Tankers loading from Libyan ports must undertake all pre-checks and compliance measures to ensure the cargo intended to be loaded has been authorized by the Libyan National Oil Corporation (NOC).
Operators contracting ships for voyages to Libya must request a certificate of origin from the charterers indicating that the shippers are indeed the NOC or an approved legal entity of the NOC.
Upon completion of cargo operations and receipt of port clearance, tankers delivering fuel oil to Libya should sail directly out of Libyan waters.
Read more: Download